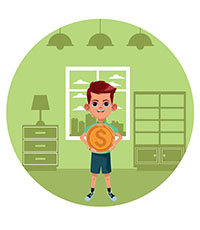 Believe It or Not! Affordable Artificial Intelligence Prevents Cash Skimming
5/31/2019
Is Your Business a Cash Cow and Are Your Employees Milking You?

Believe it or not, employee theft is a huge part of business loss in the United States. Whether you operate a bar and restaurant, a large retail and entertainment business like Ripley's, or the corner convenience store, your employees could be skimming cash.

American Businesses Lose $46 Billion a Year to Employee Theft

Nobody wants to believe that a trusted employee would steal, but take a look at the numbers: Employee theft made up 33 percent of a $46.8 billion loss to American retailers in 2018, according to the National Retail Security Survey.

Employee Theft: A Cost of Doing Business?

Cash theft is especially problematic in businesses with loose inventory controls such as food or bar service, but you don't have to accept this as a cost of doing business, according to AccountingDepartment.com.

One solution is to stop taking cash altogether, but that could hurt your business with more credit card merchant fees and having to turn some customers away. Some purchases, like buying lottery tickets with credit cards, are even banned in some states. You could install video cameras to deter employee fraud, but will you have the time to constantly monitor the video footage?

Let Artificial Intelligence Do the Work For You:

In May, Synaptic Ai officially released our Currency Ai and announced a new deal with Ripley's Believe It or Not! to use our Currency Ai at their largest North American entertainment venue in Times Square New York.

Synaptic's Currency Ai uses artificial intelligence for object recognition and to analyze cash transactions. When Currency Ai recognizes that cash is being handled, it communicates directly with Point of Sale (POS) systems to determine if a sale has been made. If no sale was recorded, then an alert will be triggered to the business owner. All video footage resides on our secure cloud server and can be pulled to quickly analyze the suspect cash transactions.

Contact us today to find out how to affordably integrate your current camera and POS systems with our Currency Ai.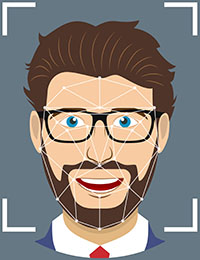 Schools Create Secure Communities with Artificial Intelligence
Creating a secure community is part of the mission statement for St. Thomas Episcopal Parish School in Coral Gables Florida. The school has 425 Pre-K through 5th grade students, and the safety of every single one of them is of the upmost importance to its administrators and of course to their families.

That's why St. Thomas Parish School turned to Synaptic Ai in partnership with HawkAi Technologies to modernize their student pickup system. Previously, the school, in operation since 1953, used a manual log to record the time and person picking up the student.

In today's tumultuous and high tech world, the manual log was outdated, ate up valuable teaching time and was risky. What if a parent or guardian was no longer entrusted to pick up a child, let's say due to a divorce or separation issue. The child might still recognize the guardian, but it may not be the most appropriate person to release the child to at the end of the day.

And how much time would it take to identify the right parent out of 500 faces? Synaptic Ai can automatically alert the right teacher that the right guardian is there to pick up their student.

The Dismissal Problem at Schools

Synaptic's Face Recognition Ai took the risk out of the situation and streamlined the school pickup process; by installing our software on a tablet at the school, now each parent can be confirmed when he or she comes to pick up their child. Our Face Ai technology scans and recognizes the face of each parent, and automatically registers that the correct guardian has come to pick up a child from school.

Next, the student's teacher can be notified to release the correct student from the classroom or building to the parent. This will save a whole lot of teacher hours, as the process is automated and seamless and could cut down on the time spent in long lines as teachers try to dismiss their students.

There are additional applications for Synaptic's Face Recognition Ai at schools, offices and even in the home. Synaptic's Face Ai can help you set clear rules for who is allowed to enter a building and when and gets rid of the need for key fobs or time clocks. You can update the system to alert administrators when an unauthorized person attempts to enter the premises.

Contact us today to find out how we can innovate a solution for you for safety at school, home and work.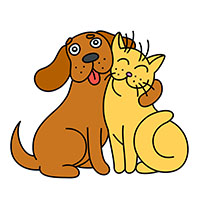 Natural K9 Partnership with Synaptic Ai to Guess Dog Breed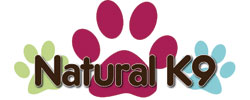 Have you picked up your dog from the shelter and wonder what dog breed they might be? Welll look no further, SynapticAi created an artificial intelligence system that can decipher and approximate your dog's breed. Click here to try it out!